Heart disease is the number one cause of death in the United States, claiming approximately 659,000 lives stateside each year. While you may realize that your food choices have a significant impact on your risk of developing heart disease—with fried, high-fat, and sugary foods all notably linked to the chronic condition—a new study reveals that it's not just what you eat that may contribute to your heart disease risk. In fact, how you eat those meals may be a major contributor to your chances of developing heart disease.
A 2021 study published in Menopause, the journal of The North American Menopause Society (NAMS) reveals that, among older women, eating alone is significantly linked to increased heart disease risk.
To conduct their study, researchers from the nursing schools at The Catholic University of Korea, the University of Ulsan, and Semyung University reviewed data on 590 postmenopausal women ages 65 and older, which was collected as part of the 2016 Korean National Health and Nutrition Examination Study VII-1.
What the researchers discovered was that women who ate more than two daily meals alone were 2.58 times more likely to develop angina—a form of chest pain caused by a reduction in blood flow to the heart—than those who ate two or more meals a day with others. According to the American Heart Association, angina is frequently associated with coronary heart disease and coronary microvascular disease.
However, it may not be exclusively loneliness that's driving these cases of heart disease, the study's researchers explain.

The group of women who typically ate alone had "poorer nutritional knowledge," including less frequent awareness and use of nutrition labels, than their counterparts who frequently dined with others. What's more, they typically consumed fewer calories and carbohydrates, as well as less fiber, potassium, and sodium than those who regularly ate with companions.
That doesn't mean that heart disease is a foregone conclusion if you've been eating most of your meals alone, though.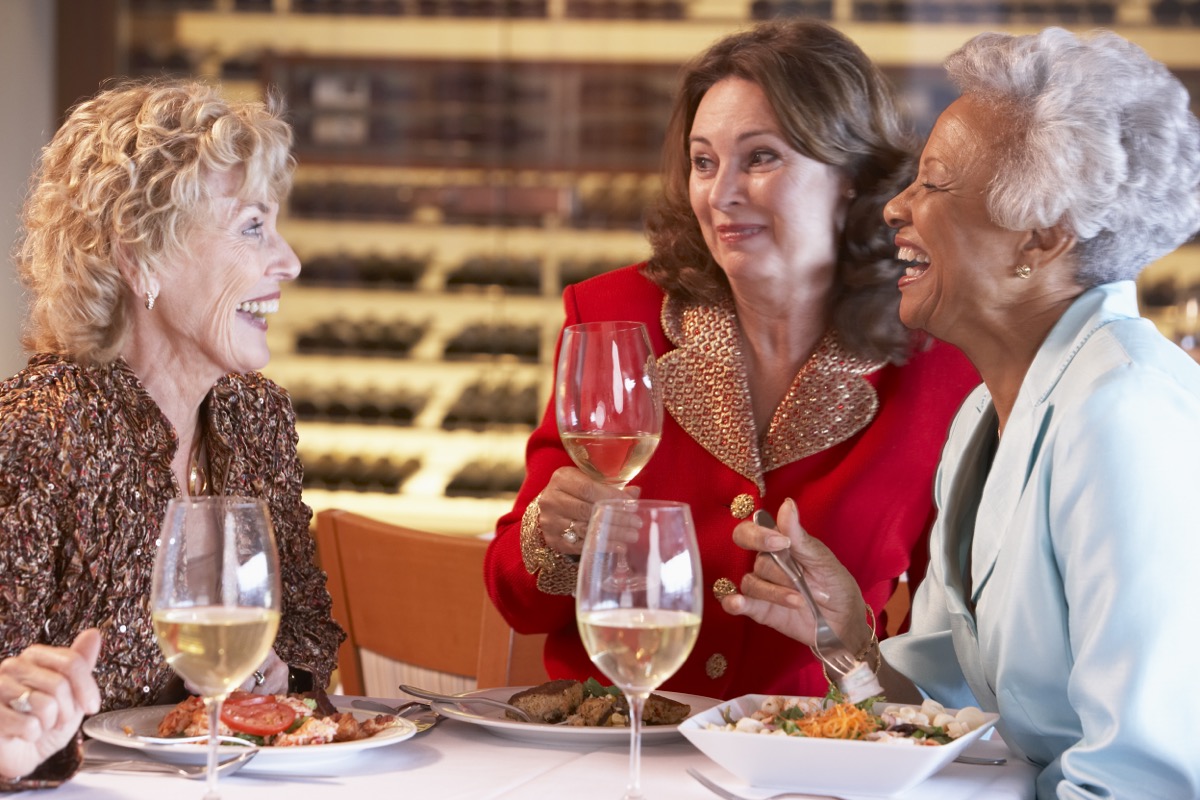 "Given that women live longer than men, finding ways for older women who are socially isolated to engage and create meaningful social ties may not only improve their nutrition but also their overall health while simultaneously reducing healthcare costs," says Stephanie Faubion, MD, MBA, medical director of NAMS.