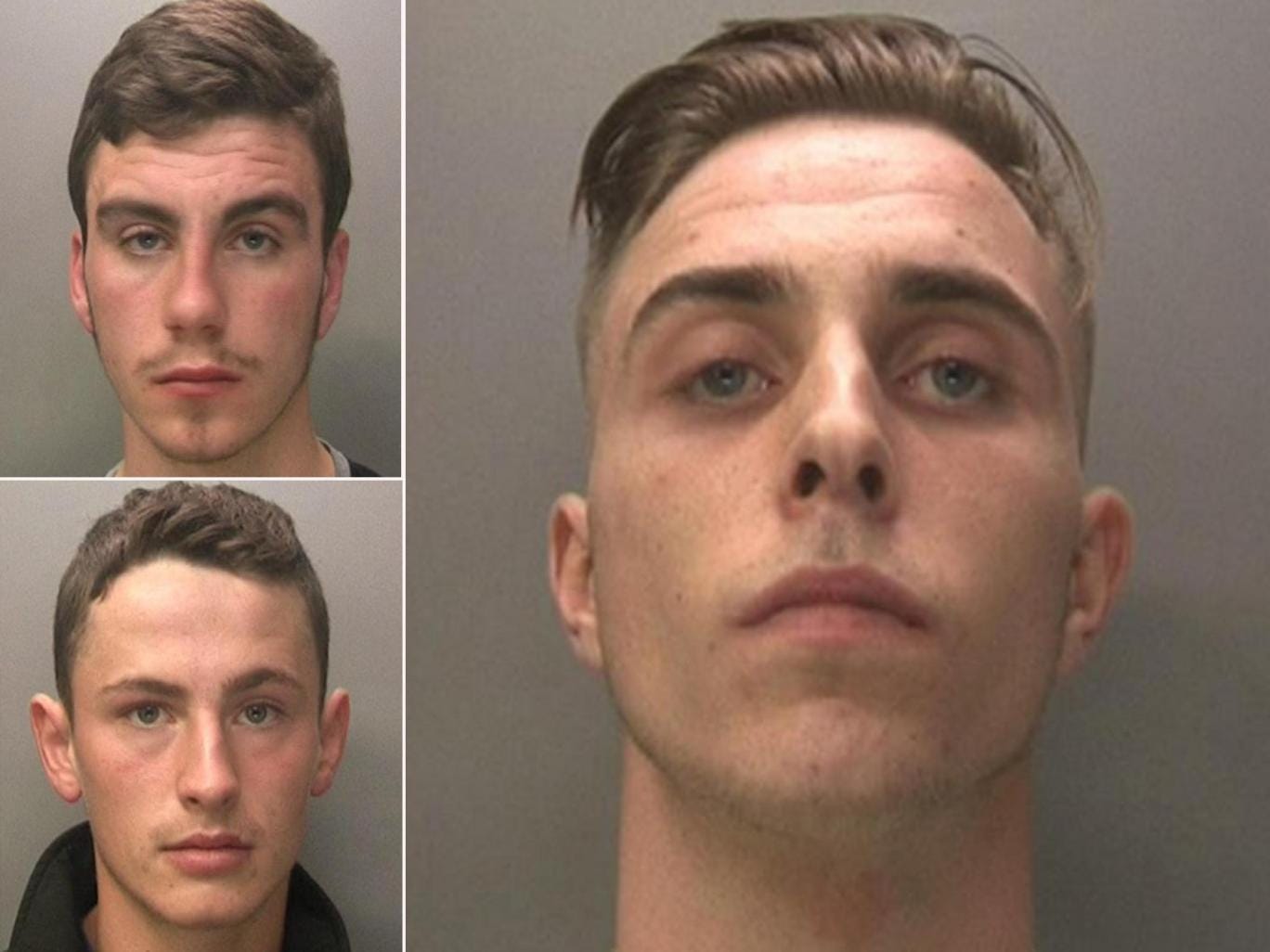 A 14-year-old schoolgirl who was held captive for five days, drugged, and forced to have sex with 20 men, was rescued when police spotted her climbing out of a window in her underwear.
Three men who kidnapped the teen in Coventry have been found guilty of child sexual exploitation after posting images of her on an escort website and lying about her age. They claimed she was 18.
Jake Cairns, 21, Brandon Sharples, 20, and Jack McInally, 21, have all been convicted of facilitating the sexual exploitation of a child.
Cairns was also guilty of arranging child sexual exploitation and taking and distributing indecent images.
It was he who took explicit photos of the girl and posted them to adult contact site Viva Street, West Midlands Police said – using his own bank and email accounts to set up the listing.
All three were arrested when police barged into a home after spotting the girl climbing out of a first-floor bathroom window in only her underwear.
They had launched a missing persons probe after the girl disappeared from a relative's home.
"These three men were involved with the shocking exploitation of a young girl," said Detective Constable Jon Barker said. "Cairns initially denied knowing the girl but later changed his story after he was identified during an ID procedure – and our financial enquiries showed he'd paid for the Vivastreet advert via his own bank account.
"Now that a jury has found them guilty they can expect to be handed long jail terms."
Children's charity, The NSPCC praised the girl's "incredible bravery".
A spokeswoman said: "These predators targeted a vulnerable girl and subjected her to unthinkable abuse at the hands of a number of men. This is a distressing example of the way abusers can manipulate their victims and make them feel there is no escape.
"The survivor of this appalling abuse has shown incredible bravery in speaking out and it is vital she now gets the support she needs to attempt to recover from these horrendous experiences. It is vital we are all alert to the warning signs of child sexual exploitation."
The men were convicted at Warwick Crown Court earlier this week. The offences took place in June 2015.
They have been remanded in custody and are due to be sentenced in January.